This product release is a big one! Today, we are officially launching our new Mobile Check-In App! This release also includes many other great new features and improvements to increase your organizing team's efficiency.
Mobile Check-In App!
Use our new Mobile Check-In App to check-in attendees at your live events. Easily scan QR codes for both tickets and registrations to efficiently check-in attendees in seconds!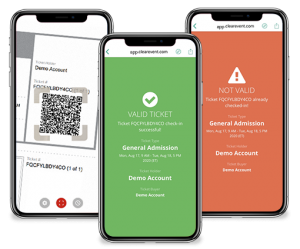 Key Benefits:
Check-in registrants or ticket holders by scanning QR codes.
Reduces check-in times to seconds to keep your lines short, and your attendees happy!
Choose which registration forms and tickets can be checked-in with the Mobile Check-In App.
Easy to use. Requires little or no training for check-in staff.
Use the devices you already have. Supports any Android or iOS devices.
Automatically send check-in reminders ahead of your event to attendees.
Restrict access to the Mobile Check-In App using the new check-in security roles.
Send Automated Event Reminders
Automatically send event reminders to registrants to remind them as your event approaches.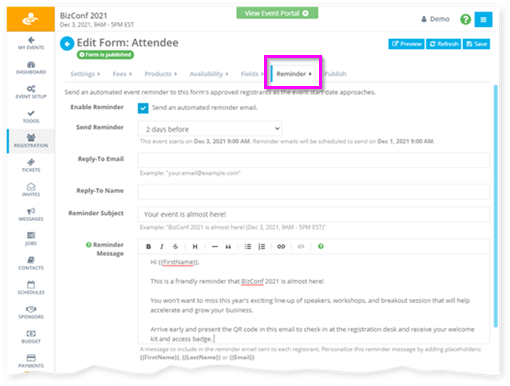 Key Benefits:
Reduce no-shows.
Set it and then forget it!  Set unique email reminders for each of your registration forms.
Streamline event check-in by ensuring the registrant's check-in details are at the top of their inbox prior to the event start date.
Build Schedules Faster!
We've made it faster to build out event schedules by using smarter date defaults and adding new time increment buttons. Go to the Schedules section and create or edit a schedule to try it out. See how much faster building a schedule can be!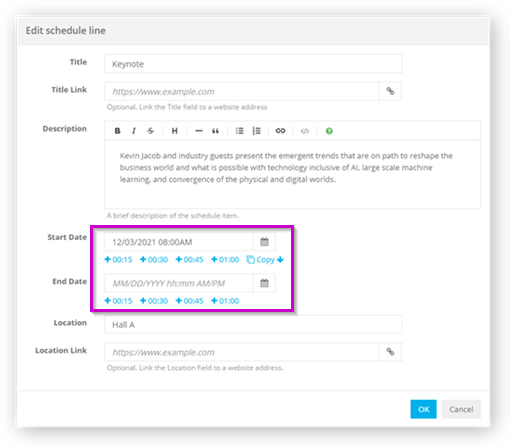 Other Enhancements
Fix: Resolved an intermittent issue where opening a modal dialog on some Safari browsers would intermittently cause the Event Manager App to appear to freeze.
Fix. The Stripe Custom Statement Descriptor in the Payments section no longer allows only numbers. You must now include at least one alphanumeric character.
Numerous bug fixes and usability improvements.
As always, we'd love to hear what you think, so please reach out through chat, or contact ClearEvent Customer Support.
Happy Planning!
The ClearEvent Team