Manage Jobs & Job Assignments
Manage jobs and assign jobs to event staff and volunteers. Quickly detect scheduling conflicts and communicate with your workers.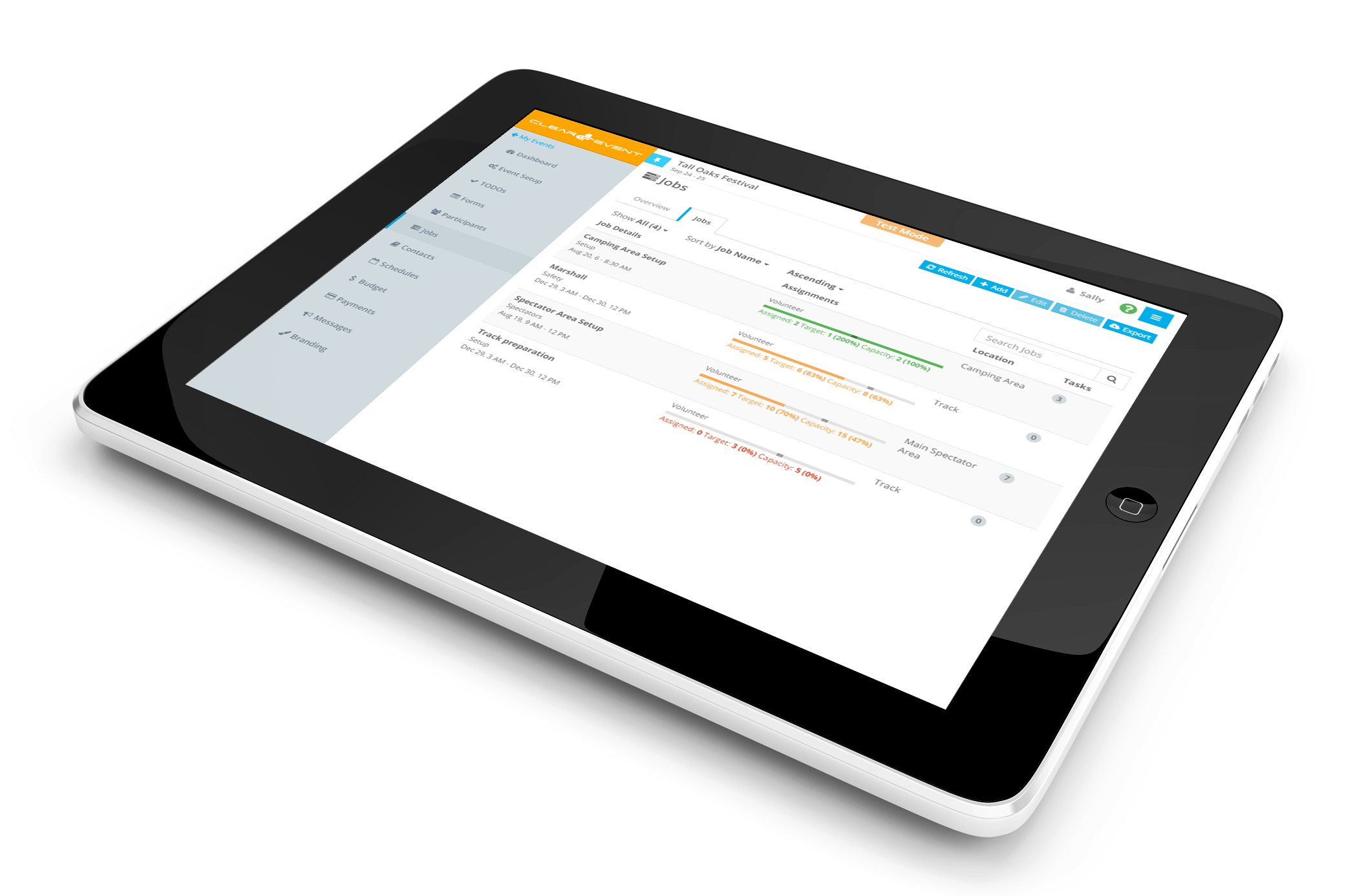 Manage Jobs.
Who's available? Who's doing what? And is it done yet? Create and manage jobs with ClearEvent. Effortlessly manage volunteers & event staff by assigning them to open jobs. Easily spot and correct job conflicts and overlapping schedules.
Job assignments can be shared with volunteers & event staff using the built-in Event App! Your workers will see a personalized view of the specific jobs & tasks assigned to them, making planning a snap and reducing event-day training needs.
Handle last minute changes, special requests, and understand how many unassigned jobs remain at a glance.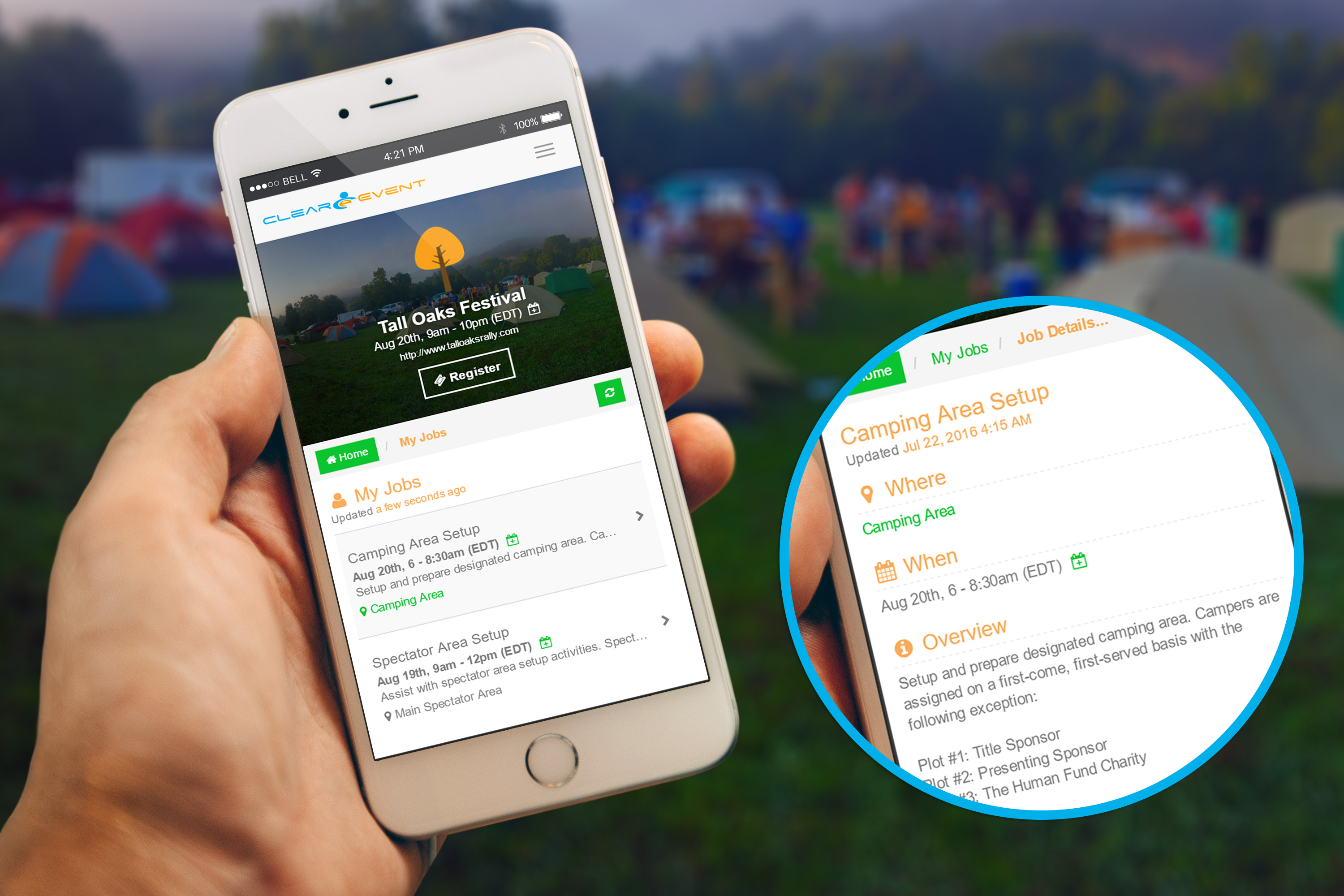 Start Managing Jobs & Assignments Today!
Create your event for free. No credit card required. No trial expiry dates.
Get Started
Want To See More?
Book a demo with an event expert. Learn how you can modernize & streamline your event planning workflows.
Book A Demo