Invites
Easily create, send & track event invitations to boost your event attendance today!
Try for Free
Book a Demo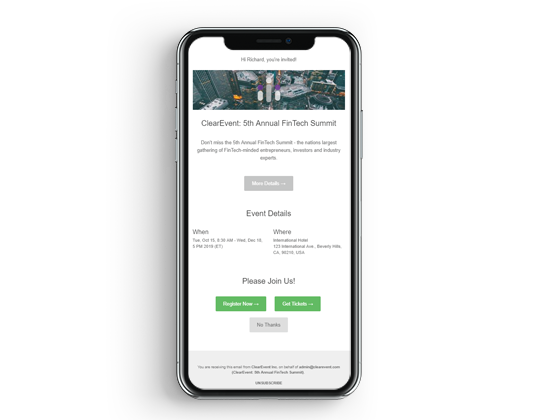 Create & Send Event Invites
ClearEvent's Invite feature enables you to easily create, send & track event invitations. Boost event registration & ticket sales by sending event invitation emails to potential attendees.
Stop fighting with complex and expensive email marketing tools. Our built-in Invite feature will have you sending your own customized event invitations in minutes!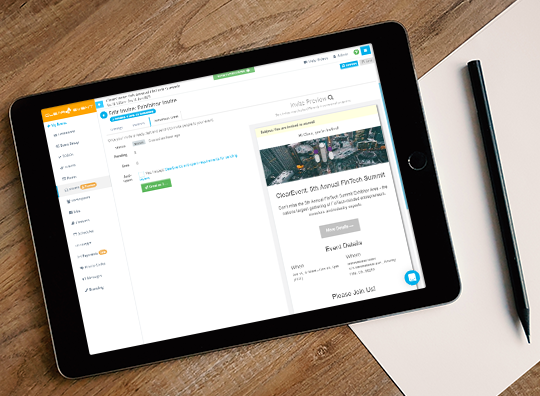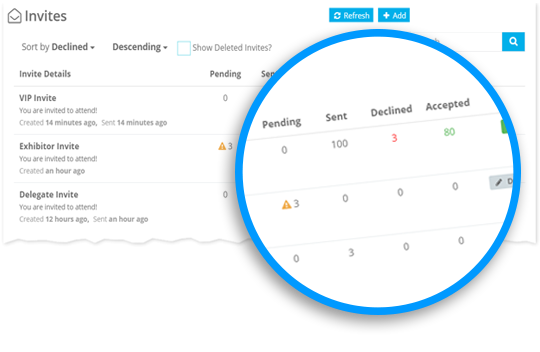 Measure Invite Performance
The ability to track event invitations lets your team understand how your event invites are performing.
At a glance, you can effortlessly see how well sent invites are performing. See exactly who an invite has been sent to, who has declined, and who has accepted it.
Event Invitations Made Easy!
.Stop using expensive email marketing services to send event invitations. Send invites and manage your entire event all from one easy to use platform.
Try for Free
Want To See More?
Book a demo with an event expert and learn how you can modernize & streamline your event planning workflows. Book a Demo