FUNDRAISING EVENT PLANNING & MANAGEMENT SOFTWARE
You've just got the break of a lifetime. Maybe you've been chosen to organize a political rally for a local representative, or perhaps you've been tasked with arranging a fundraiser for an important charity group.
Regardless of whether you're political event planning or fundraising event planning, you need a program that will help you stay organized, as you start the daunting task of trying to lay out the plan for your event.
You need ClearEvent.
ClearEvent's easy-to-use, all-in-one event planning software allows you to build an event dashboard to oversee all the parts of your event before you've even started.
Assign tasks to your assistants and monitor their progress, all while having the benefit of ClearEvent's expense management tools, so you can always be sure your event remains cost-effective and under budget.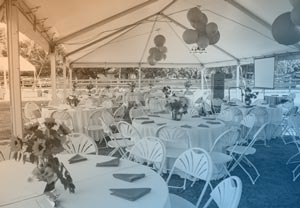 "ClearEvent helps us market our company events with ease. The system takes care of the bulk of the logistics, freeing up members on our team to focus on other aspects of the event. It's like having another employee at our disposal!"
Melyssa P.
FUNDRAISING MANAGEMENT SOFTWARE
When the end goal is to raise as much money as possible, keeping your costs down and under constant observation can be a challenge.
Or at least it would be if you're not using ClearEvent.
ClearEvent updates your expenses and budget in real-time, alongside your ticket sales and any other incoming funds. 
You'll always know where your bottom line stands when you use ClearEvent's fundraising management software to manage your expenses.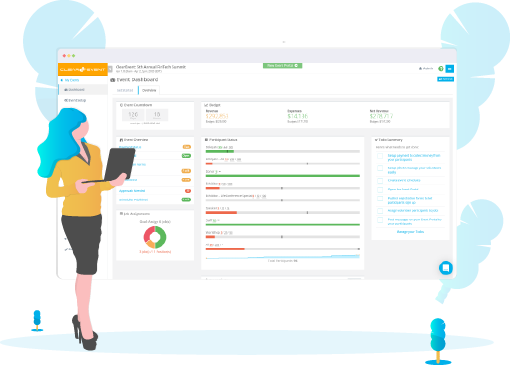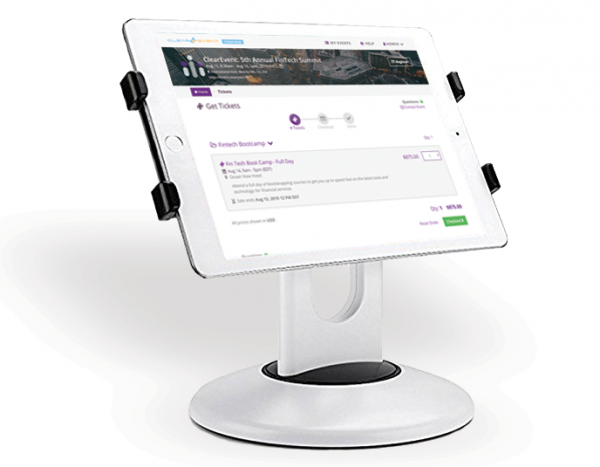 FUNDRAISING EVENT REGISTRATION
Selling tickets has never been easier when you use ClearEvent's invitation and ticket sales tools for your fundraising event registration.
Send invitations with ease to your list of attendees and track their responses in real-time. You don't want empty tables at a fundraising dinner. With ClearEvent, you'll have plenty of time to include those second and third-string invitees, to guarantee a packed house on the big day.
Sell tickets online or on-site using ClearEvent's on-site kiosk app, which allows you to sell tickets at the door, by using mobile devices you already have available.
No more wasting your budget on unnecessary, expensive equipment! 
"You can utilize it for multiple events. Once you enter everything its super easy to make changes. Customer service is great. Very affordable for a great product!"
Bridgett Graham
FUNDRAISING EVENT MANAGEMENT SOFTWARE
If your team is running around trying to complete tasks for your event, you don't want to waste a lot of time trying to communicate with them.
ClearEvent's bulk email tools built into their fundraising event management software allows you to quickly and securely send messages to individuals or groups of participants.
Have a big change that impacts your whole team? Why send 10, 15, or even 20 emails, when you can send a single, targeted group message to resolve the issue?
ClearEvent saves you time, so you can get back to the things you really need to be focusing on.
FUNDRAISING EVENT MANAGEMENT
Your event planning is making great headway. You're plowing through piles of tasks when all of a sudden you're hit with a major stumbling block. Something just isn't working the way you need it to, but you're not sure how to fix the problem. What do you do?!
ClearEvent knows that fundraising event management isn't easy, and we want to make sure if you do need help or training, that you know we're always here when you need us.
ClearEvent has a team of experts ready and waiting to assist you with any issues that you might be facing, which is just part of the reason their customer service is completely unmatched.
With an online portal at your disposal and assistance available by phone, no matter what your needs or where you are, ClearEvent is here to help.
Don't wait days or weeks for assistance with your fundraising event management software. Choose ClearEvent and you'll never again be left to fight through problems alone.
At ClearEvent, we take the trouble out of troubleshooting.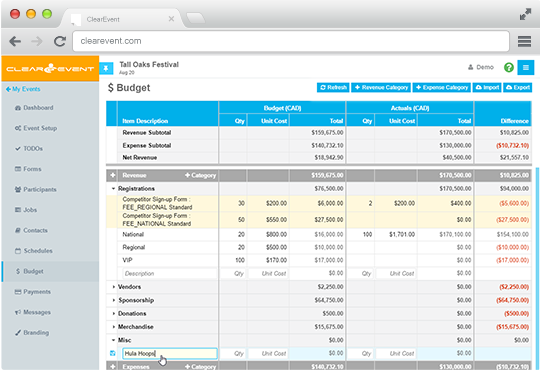 Whether you're running an event for employees and investors or putting together a fundraiser or charity event, ClearEvent has the tools and expertise to make even the loftiest event planning ideas a reality.
To run or create events, you need more than just event software! ClearEvent includes exceptional customer support, training, and expert advice to help you create impactful events.
Sign up today for a free demo and see why so many people are choosing ClearEvent for their event management needs and take back the time you need to make every event a success!