WORKSHOP & SCHOOL EVENT PLANNING SOFTWARE
Whether you're in primary, secondary, or post-secondary school, event planning can be a real nightmare. Trying to manage a workshop and all of the employees working within it, as well as what they should be working on at any given time is certainly no easier. There are so many different pieces you need to get into place to ensure your event or your workshop runs smoothly.
ClearEvent's easy-to-use school event planning and workshop management software make juggling all these different challenges a breeze.
Accepting payments from sponsors, monitoring your budget, and staying in regular communication with everyone involved are only a few of the challenges event organizers must face. Just maintaining an accurate record of your event participants can make you feel like you're chasing your tail.
By putting organizing all your crucial information and communication in a single, incredibly intuitive program, your event will be the one everyone is raving about!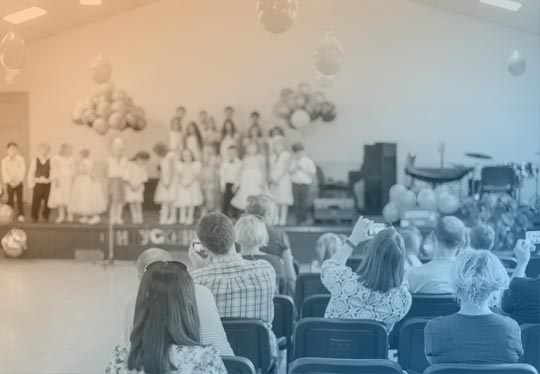 "I love the quick responses from the customer service team, the demonstrations they send are extremely helpful. The application is quick and easy to put together. I like the idea of having online and offline payment options."
Danielle S.
Bake sales, fundraisers, sporting events, and school dances; it seems like every time you turn around, your school is hosting another important event. You'll save so much time using ClearEvent's school event management software that you'll be trying new, unique ideas and suggesting entirely new events to hold.
Trying to get volunteers from your students' parents can feel like pulling teeth. But once you do manage to get people signed up, you don't need the added headache of stressing about tracking your registration or losing communication with them once they've agreed to help.
It's your event to run, so don't let disorganization be the stumbling block that brings your event to its knees. It doesn't matter if you're trying to raise money or school spirits. ClearEvent tracks your To-Do lists, so you'll never again forget to order those balloons, schedule a DJ or arrange for event catering.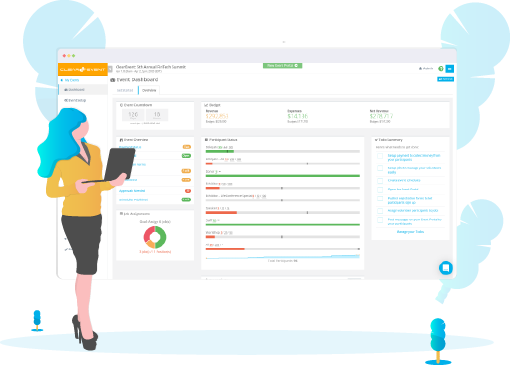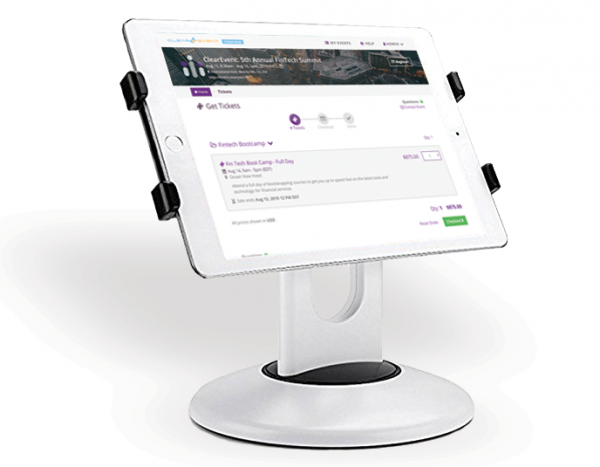 CLASS REGISTRATION SOFTWARE
Fluctuating class sizes can be infuriating to monitor, especially at the post-secondary level. Students joining courses late, dropping out early, or switching classes just before the cut-offs, it's all too much!
ClearEvent's class registration software is the lifesaver you need when work becomes overwhelming, and you feel like you're drowning.
With the ability to not only track registration but build schedules and To-Do lists as well, ClearEvent will let you focus on the materials you're teaching. You'll finally have time to give your students the one-on-one attention, which they so desperately need to succeed.
"ClearEvent helps us market our company events with ease. The system takes care of the bulk of the logistics, freeing up members on our team to focus on other aspects of the event. It's like having another employee at our disposal!"
Melyssa P.
CLASS MANAGEMENT SOFTWARE
Tracking assignments from students is an absolute must for teachers. Growing class sizes and fewer teachers in each classroom have made the workload almost unbearable for some.
Mercifully, ClearEvent's class management software means you can keep up-to-date records of which students have turned in their projects and the dates of when they did.
You'll have the freedom to spend the amount of time you'd like going over papers and truly appreciating the work your students have done; instead of plowing blindly through the growing piles of assignments sitting on your desk.
ClearEvent allows you to offer feedback, comments, or corrections on work submitted by your students with ease. This means you'll spend less time attending to lines of students waiting to talk to you after class, and you'll have more time to build the perfect lesson plan.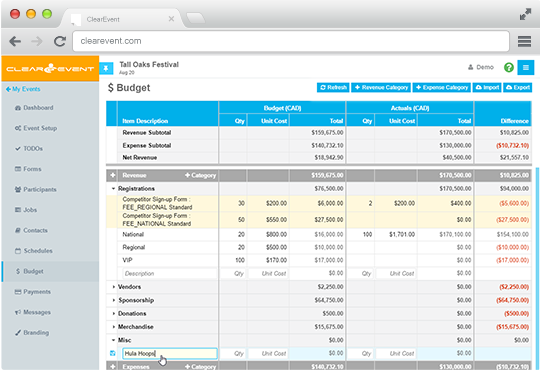 Communication in a workshop can make or break productivity. It's also a very fluid environment, with new challenges popping up every day that need to be addressed while ensuring your regularly scheduled tasks don't fall by the wayside.
ClearEvent's workshop event planning and management software guarantees that no matter how busy you are, you'll always have accurate schedules and assignments lists for your employees to follow.
Easy to update and customizable to fit any industry, ClearEvent saves you time tracking all the necessary parts of your daily work life by putting it all in a single, easily accessible program.
Have a tour of potential clients coming into your workshop? Or perhaps, you're organizing a team-building event or holiday party for your employees? ClearEvent makes all these things and more a treat to tackle, so you can enjoy setting up your event as much as your employees or clients enjoy attending them.
Sign-up today for a free demo of ClearEvent today, and you can test out all the different ways that we can help you organize your events and manage your business.
Once you try ClearEvent, you'll wonder how you ever got along before without it!
Whether you're running an event for employees and investors or putting together a fundraiser or charity event, ClearEvent has the tools and expertise to make even the loftiest event planning ideas a reality.
To run or create events, you need more than just event software! ClearEvent includes exceptional customer support, training, and expert advice to help you create impactful events.
Sign up today for a free demo and see why so many people are choosing ClearEvent for their event management needs and take back the time you need to make every event a success!