CONFERENCE EVENT PLANNING SOFTWARE
You've been given the task of organizing a sales conference for your company to unveil their new marketing strategy for next year. Or perhaps, you are hosting a conference of representatives from a number of companies, who are coming together to brainstorm and collaborate with one another.
In any case, reliable, easy-to-use conference event planning software is essential for you to manage all the important aspects of your event. ClearEvent's conference event planning software offers an unmatched experience in both user interface and customer service.
 Instead of stressing about falling behind in planning your conference, you'll find you have time to spare. ClearEvent makes things easy for you and for your attendees.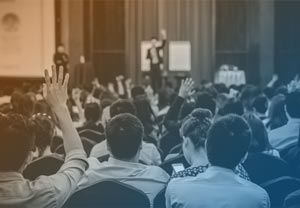 "You can utilize it for multiple events. Once you enter everything its super easy to make changes. customer service is great. Very affordable for a great product!"
Bridgett G.
CONFERENCE MANAGEMENT SOFTWARE
Running a conference is no small feat, even if it's a relatively small conference. There are tickets to sell or invitations to send out; you probably often wish you had a place to register and track your expected attendees quickly and accurately.
You need conference management software you can trust, so you can focus on arranging all the other important parts of your event.
ClearEvent is here to handle these concerns for you and so much more!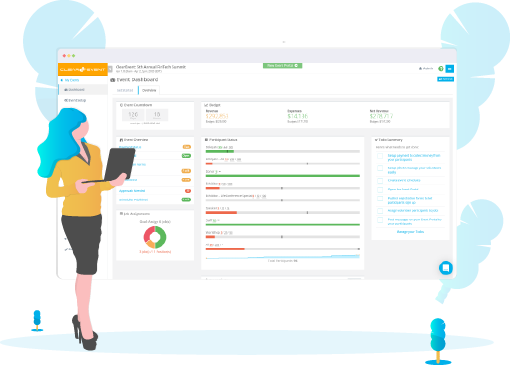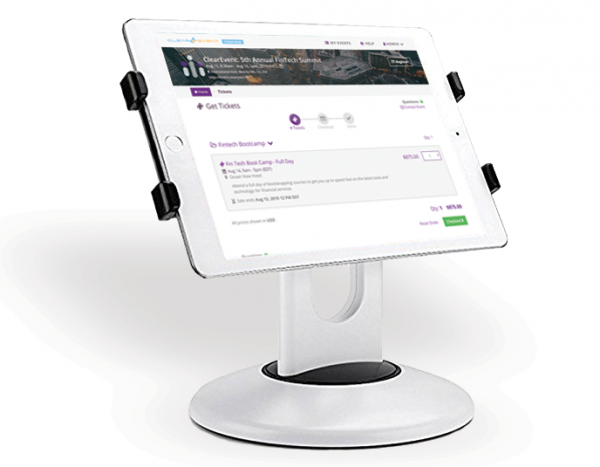 CONFERENCE REGISTRATION SOFTWARE
You are getting dangerously close to your budget cap, so you don't have the funding to waste buying additional equipment to offer online ticket sales and registration options.
ClearEvent's conference registration software includes on-site kiosk mode. Easily provide onsite registration and ticketing options with the hardware you already own, so you can save your budget for other inevitable, unexpected expenses. 
Combined with the ability to accept payments in minutes, you won't be waiting weeks for that money to become available. If your budget needs a little last-minute bolstering to ensure the success of your event, ClearEvent has got your back.
"The software is easy to use for a novice-to-moderate computer user. I appreciate the support we get via chat and the help forums. The customer service is top-notch and the no. 1 reason why we continue to use this software."
Melyssa Prince
CONFERENCE EVENT MANAGEMENT
Don't you wish that you had a single, well-organized place where you could handle all your conference event management at once?
Wish no more, because, with ClearEvent's multi-purpose event dashboard, you'll be able to oversee all the different parts of your event at a glance!
Not only will this give you the opportunity to catch any potential oversights, but it will help you gain new operational insight into the parts of your event which are running perfectly versus the ones that may need a little more love.
The little things will never slip through the cracks again when you let ClearEvent's conference event management software help make every event a successful one.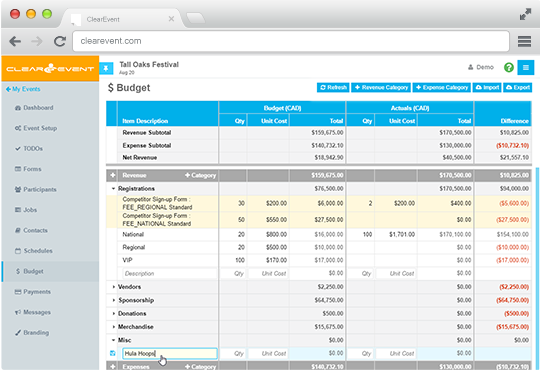 CONFERENCE MANAGEMENT TOOLS
When there are multiple presentations or meetings scheduled in different locations across your venue, scheduling can become a bit of a headache. You need clear, organized conference management tools at your disposal. This way all your guests, whether they are presenting or just attending, know where to be and when.
ClearEvent's game-changing schedule builder allows you to build multiple schedules and then publish them individually to specific groups of participants or attendees.
Combined with their mobile event app, which allows you to provide a personalized, branded event experience, they can access from any of their mobile devices.
Your attendees will be blown away!
ClearEvent gives you the conference management tools you need to ensure that even if you have hundreds of people coming to your event, their visit feels personalized and custom-tailored to cater to their individual event experiences.
CONFERENCE REGISTRATION TOOLS
Many professionals visit numerous conferences every year. So many, in fact, that they can blur together from one event to another if there aren't enough features to make one stand out against another.
Thankfully, with their custom branding features, ClearEvent offers you the opportunity to stand out against the rest.
Whether it's through branded online tickets or invitations, personalized calendars designed to appeal to different groups of attendees or just being able to use your branding just about anywhere in their mobile app experience, ClearEvent makes sure that your brand will be burned into your attendees' minds – long after your event is over.
Sign up for a free trial today, and test out the countless ways that ClearEvent can help your event stand out as a shining example of achievement.
You can make every event a success with ClearEvent!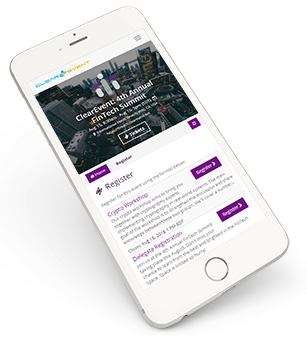 Whether you're running an event for employees and investors or putting together a fundraiser or charity event, ClearEvent has the tools and expertise to make even the loftiest event planning ideas a reality.
To run or create events, you need more than just event software! ClearEvent includes exceptional customer support, training, and expert advice to help you create impactful events.
Sign up today for a free demo and see why so many people are choosing ClearEvent for their event management needs and take back the time you need to make every event a success!