You've been charged with running the annual sales conference for your company. There are hundreds of employees to register, panels and presentations to schedule, and hotel rooms to book for the people you have flying in from across the country or even internationally. Corporate event planning is no small feat, and you haven't even had time to sit down and find a venue at which your enterprise can host the event.
The dates have been picked, and they're looming on the horizon. You need help!
Lucky for you, ClearEvent is here to make corporate event planning a breeze.
With ClearEvent's all-in-one event planning software, all the facets of your event are in one place, so you can easily track every aspect in one, easy-to-use program.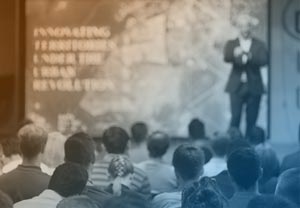 Our organization hosts a $75,000 annual event, with 300 plus vendors, 100 plus volunteers and 28,000 attendees. We couldn't do it without Clear Event. We are actively using the platform for 6 months out of the year.
Anna G.
CONFERENCE MANAGEMENT SOFTWARE
You have hundreds, maybe even thousands of employees coming to your event. Trying to track who is coming from each branch of your corporation can be an overwhelming task just by itself.
ClearEvent's conference management software takes the strain off your shoulders by sending and then monitoring all your invitation and registration information in one place.
Easy for you, easy for your attendees.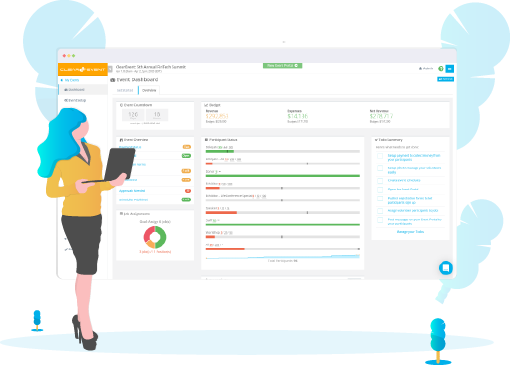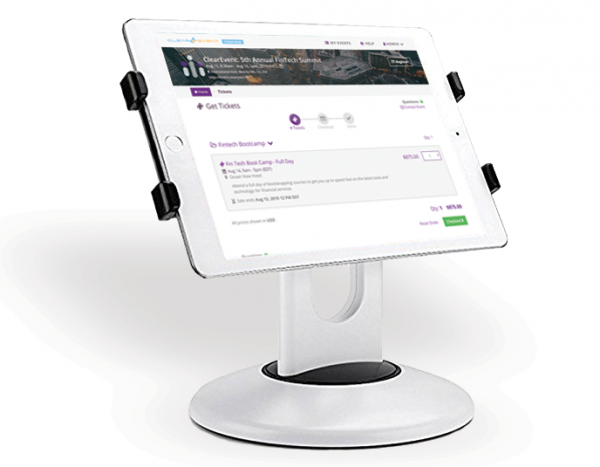 CORPORATE EVENT MANAGEMENT SOFTWARE
When all the heads of your corporation are getting together for a company-wide event, you need things to run as smoothly as possible. This is more than just another job; it's an opportunity for you to shine!
ClearEvent's corporate event management software will ensure everything you've got planned goes off without a hitch. The CEO will be singing your praises when they see how seamlessly you can execute a major event. With ClearEvent in your corner, you can use your talents designing unique, game-changing conferences for your corporation, instead of wasting time trying to chase communication, track attendance, or spend countless hours worrying about where your costs sit against your projected budget.
"I had researched many other options before finally stumbling upon ClearEvent. Not only was it exactly what we needed but the customer service and responsiveness were top notch. Unlike most other platforms, you wait in a queue for days before getting your answers, ClearEvent responds almost immediately and the people you speak with are actually the developers with a passion for making you a success!"
Sharyn V.
CORPORATE EVENT PLANNING SOFTWARE
Head Office is holding a last-minute event to announce some big changes, which will affect every aspect of your enterprise. You've been given the task of arranging all the transportation, itinerary, and catering for the event, but there just isn't enough time to get everything organized.
You feel like you're in over your head. You could pull this off, if only you had some kind of software to help you get prepared and avoid the risk of the little things falling through the cracks.
ClearEvent is here to do just that. You'll exceed all expectations using ClearEvent's corporate event planning software to help you manage your schedules.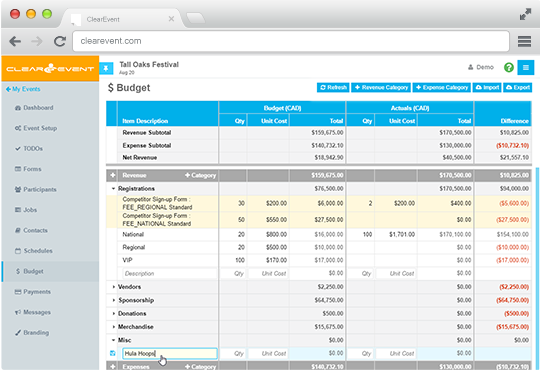 CORPORATE TICKET SOFTWARE
Last-minute changes to your roster of visitors can be infuriating, especially since you've got tons of other things to be concerned about, without keeping a constant eye on your projected numbers.
ClearEvent's corporate ticket software and invitation tracking allows you up-to-the-minute access to your expected attendance. You'll never again be scrambling at the last minute because you missed a handful of additions or cancellations.
Whether you're running an event for employees and investors or putting together a fundraiser or charity event, ClearEvent has the tools and expertise to make even the loftiest event planning ideas a reality.
To run or create events, you need more than just event software! ClearEvent includes exceptional customer support, training, and expert advice to help you create impactful events.
Sign up today for a free demo and see why so many people are choosing ClearEvent for their event management needs and take back the time you need to make every event a success!