EXHIBITION EVENT PLANNING & MANAGEMENT SOFTWARE
Running an exhibition offers challenges that other events don't have to face. One of the biggest of those being the need to invite and organize vendors, booth operators, security, and volunteers, on top of selling tickets and registering attendees. 
You're not just throwing a party, you're planning an industry-driven event that could impact dozens of businesses; so your exhibition or trade show event needs to be flawless.
ClearEvent's all-in-one intuitive system puts you in control of all of these factors from the same place. 
No more wasted time sorting through stacks of timesheets, budget and expense reports, or hundreds of emails tracking down communications with your team.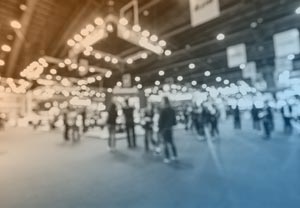 "I love the fact that Clear Event provides not only a professional registration experience for my attendees, but that it also includes software for event management (e.g. volunteer registration and job assignments, To Do lists, budgeting and more!)"
Anastasia Northrop
EXHIBITION MANAGEMENT SOFTWARE
Tracking to-do lists is a snap when you've got ClearEvent's exhibition management software at your disposal.
Build assignment lists for yourself or your helpers; so everyone always knows what they need to be working on and what comes next.
Save time not having to answer unnecessary reminder emails, clarifying what the objective is to be done next by each member of your team.
Best of all, from your event dashboard, you'll get real-time updates on what is being accomplished and when. This means you can monitor multiple assignments at the same time, without having to chase down people for progress reports.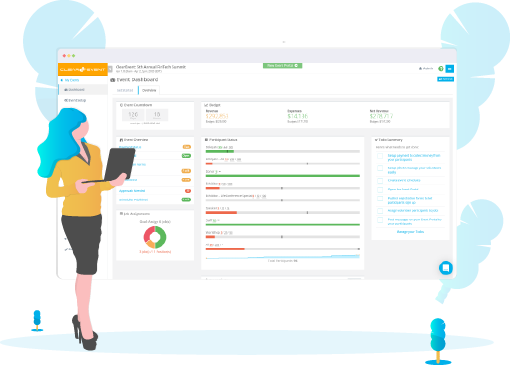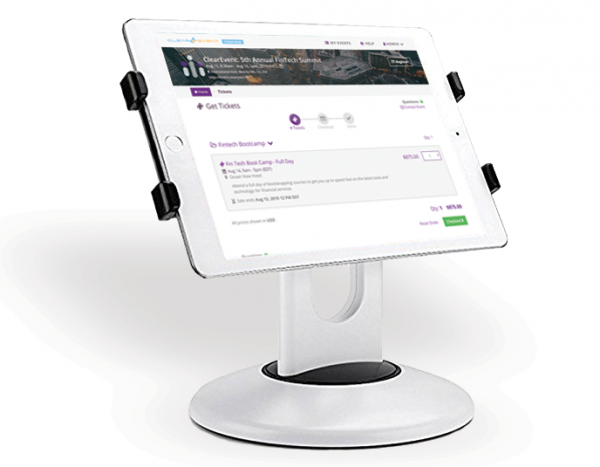 EXHIBITION REGISTRATION SOFTWARE
Are tickets for your exhibition event typically purchased ahead of time or bought on-site?
Regardless of however your attendees want to purchase their tickets, you'll have all the tools you need to ensure they are accommodated with ClearEvent's exhibition registration software.
Plus, with ClearEvent's mobile on-site kiosk options, you can sell tickets digitally on the day of the event; without having to invest in a bunch of expensive new equipment.
All the money and time you'll save by choosing ClearEvent will blow you away!
"Our organization hosts a $75,000 annual event, with 300 plus vendors, 100 plus volunteers and 28,000 attendees. We couldn't do it without Clear Event. We are actively using the platform for 6 months out of the year. Like that a) it easily integrates with our website/online presence b) can send messages at a scheduled time c) we can pay automatically as we go."
Ann G.
EXHIBITION EVENT PLANNING
Let's be honest – no one likes it when things don't work the way you're hoping they will, or when they don't seem to want to cooperate.
If you ever need any assistance with using ClearEvent's exhibition event planning software, you can rest easy knowing our out-of-this-world customer service system will resolve your issues quickly and easily.
Available by phone or through our online portal, you'll never be left guessing with ClearEvent's team of experts ready and eager to help.
You'll be so well taken care of, you'll feel like family when you go with ClearEvent.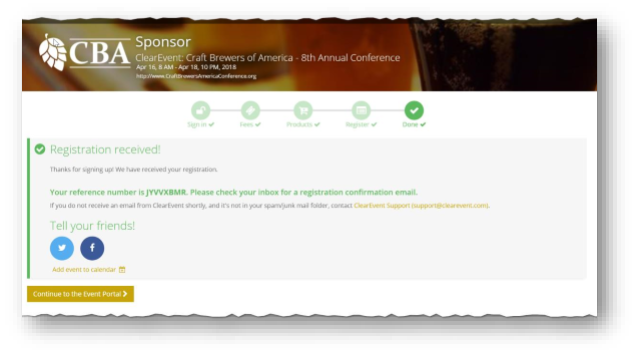 EXHIBITION PLANNING SOFTWARE
Recognition is important for any trade show or exhibition, so you need exhibition planning software that allows you to include your branding in as many places as possible.
ClearEvent's customization options allow your brand to be at the forefront of all promotional material, invitations, and even regular communication with all your vendors, attendees, and staff.
Brand exposure will never be a concern when you use the customizable event portal in ClearEvent's exhibition planning software.
With all these reasons – and more – to try ClearEvent, why not sign up for a free demo today? Try it out and see for yourself all the benefits of letting ClearEvent help you plan your next trade show or exhibition.
It'll be the best decision you ever make for yourself and your business!
Whether you're running an event for employees and investors or putting together a fundraiser or charity event, ClearEvent has the tools and expertise to make even the loftiest event planning ideas a reality.
To run or create events, you need more than just event software! ClearEvent includes exceptional customer support, training, and expert advice to help you create impactful events.
Sign up today for a free demo and see why so many people are choosing ClearEvent for their event management needs and take back the time you need to make every event a success!