Self-Service Kiosks
Set up on-site self-service kiosks in minutes to sell tickets & register attendees.
Try for Free
Book a Demo
A Simple Self-Service Kiosk
Our Kiosk Mode feature provides new revenue opportunities for your event by providing a simple tool to enable on-site self-service registration & ticket sales.
Benefits:
Allow walk-ins to self-register, or buy tickets using their credit card.
Works with tablets or computers that you already have, including Apple (iOS & Mac), Android or Windows devices.
Choose exactly which tickets & registration forms are available for on-site purchase.
Provide an optimized checkout process that reduces checkout time and burden on registration staff.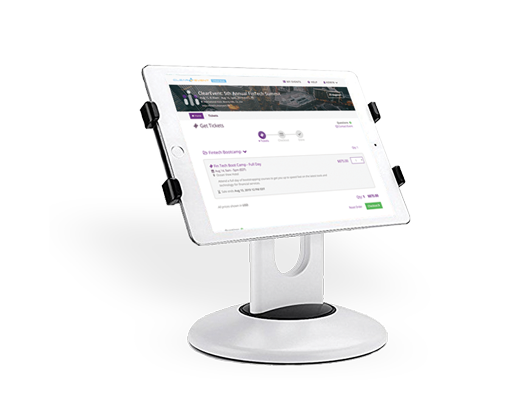 Features built by Event Organizers
We're event organizers too. We know your pain and we've built some amazing event management features to help take the load off your shoulders!
Discover how ClearEvent can help
Still need to see more? Book a demo with an event specialist to see the how ClearEvent can help your event scale.
Book a Demo