Mobile Event App
Reach your event attendees anywhere. Our Mobile Event App lets you sell tickets, accept registrations, and instantly share personalized event details with your guests.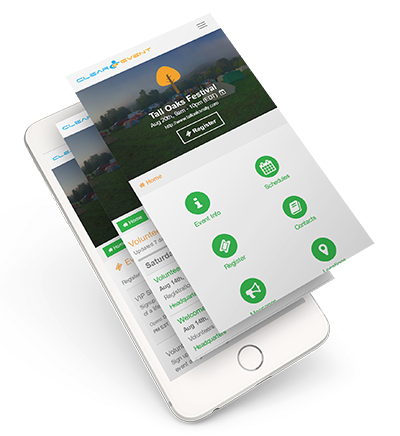 Mobile Event App
Avoid paying for expensive and hard to maintain "event apps" that quickly become stale. ClearEvent automatically creates a brandable, cross-platform Mobile Event App that lets your event provide personalized event details to your participants. Show important event details, schedules, organizer contact info, key locations, and much more to both the public and event goers.
Your Event App is a one-stop source to learn about your event. Reduce training costs and last-minute on-site meetings by communicating job assignments, schedules and other important details to your various participant groups ahead of the event. With a simple tap, participants can keep you updated as they complete assigned tasks.
Message specific groups of participants using our intuitive targeting and segmentation tools.
If you don't have a website, our Event App is a great way to build a web presence for your event.
The best part? You can create your portal in minutes and you don't need to be a software genius to do it!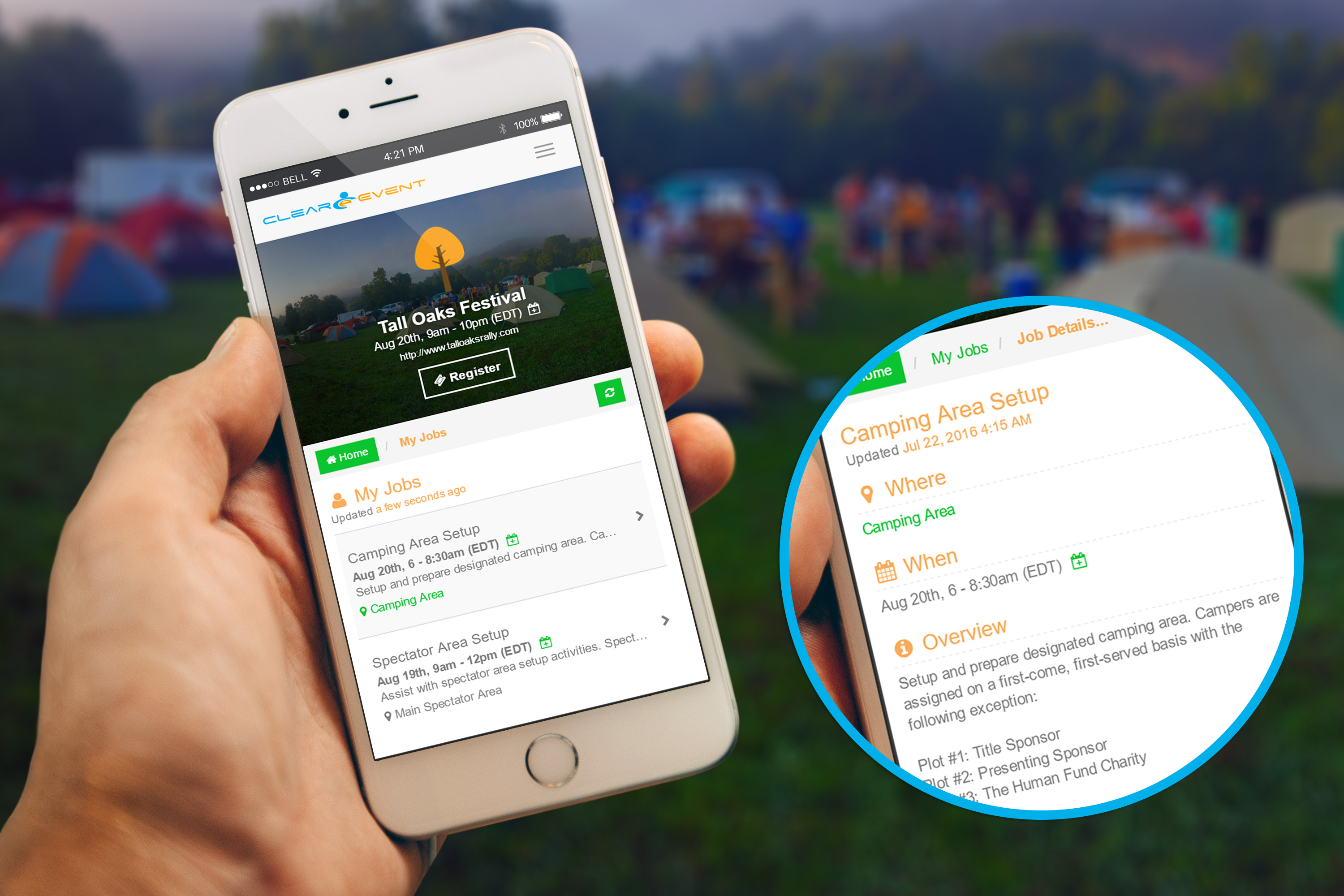 Create Own Event App Today For Free!
Create your event for free. No credit card required. No trial expiry dates.
Get Started
Want To See More?
Book a demo with an event expert. Learn how you can modernize & streamline your event planning workflows.
Book A Demo