Event Dashboard
Gain operational oversight over your entire event.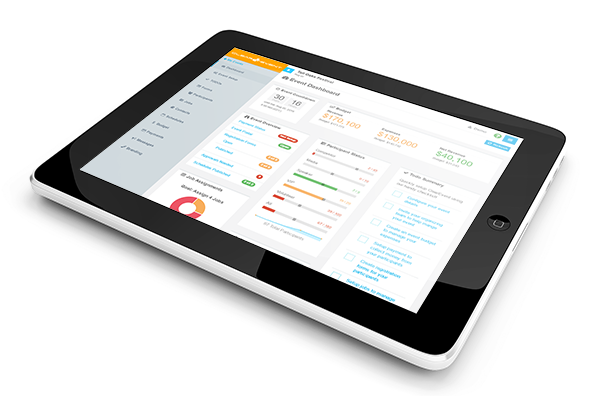 Your Event At A Glance
It can be hard to keep track of how your event is doing, especially when there are several people on your event team. ClearEvent's Event Dashboard shows at a glance the status of your whole event.
Colors pinpoint what needs attention. Drill into key metrics to learn more and address burning issues quickly.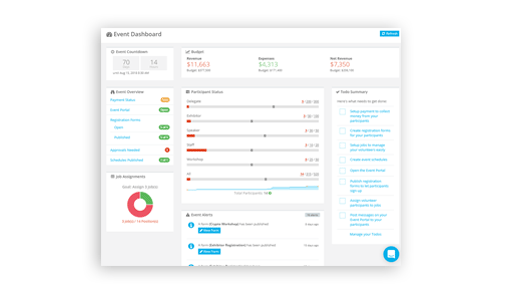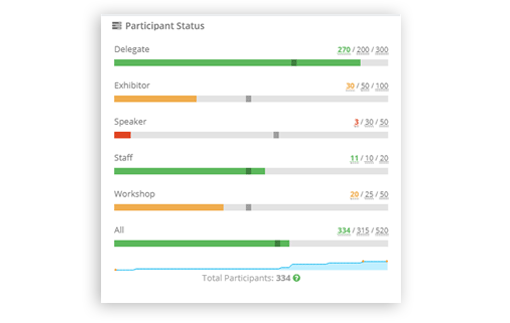 Track Registration Goals
Monitor actual event registrations against your own registration targets to see if you are on track to meet your goals.
 Live Budget Updates
Always know if your event budget is on track with our dashboard budget widget. Our smart event budget automatically stays up-to-date as tickets orders and registrations are received.

See Your Event At A Glance.
Create your event for free. No credit card required. No trial expiry dates.
Get Started
Want To See More?
Book a demo with an event expert. Learn how you can modernize & streamline your event planning workflows.
Book A Demo