How It Works
Learn how ClearEvent can help your event sell tickets, register attendees and better manage all the moving parts of your event.
1. Create Your Event
Create and set up your event in minutes! Then simply invite your organizing team to help.
2. Plan & Execute
Your team gets our all-in-one Event Manager App to sell tickets, register attendees, budget your event, create schedules, communicate to participants, manage event contacts, track to-do's, jobs & tasks, and much more!
Your participants get an awesome Event Portal where they can register and find personalized and up-to-date event details.
3. Repeat
When your event's over, simply press a button and BAM!!! In seconds, we'll reset your event and get it ready to be run again. Your team saves precious time and money.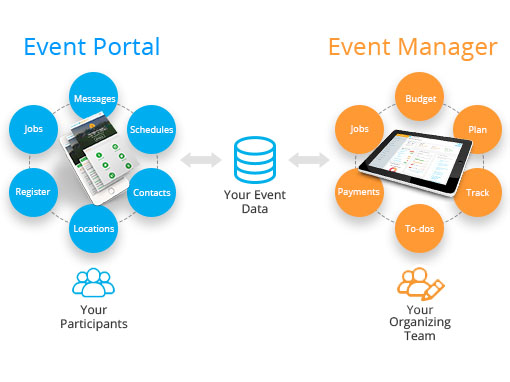 Discover how ClearEvent can help
Sign up now to create your event for free. No credit card required. No trial expiry dates.
Sign Up Free!