Our Story
Our cloud-based event management platform is transforming the way organizing teams run their events. ClearEvent helps to streamline and simplify everything about your event like registration, budgeting, volunteer management & training, participant communications, task tracking, and so much more!
We're Event Organizers just like you!
ClearEvent's founding team consists of a passionate group of folks with real-world event management experience. In fact, we have over two decades of event management experience to prove it. From small events to large events, private events to corporate events, we've done it all. As a result, ClearEvent's experience gives our team a unique perspective and understanding. We know what Event Organizers really need from their software to run great events.
Why did we build ClearEvent?
We looked high & low for software that spoke our language, was affordable, and could help beyond simply selling tickets or registering participants. The software needed to be easy for the whole team to adopt. To our surprise, we were disappointed with all of the current options. Despite an exhaustive search, we couldn't find a good solution. There had to be something better. And now there is because we built it!
The ClearEvent platform was built out of our frustration with existing event management tools. This is why our team set out on our ambitious mission. We wanted to revolutionize how event organizing teams work together to create amazing & unique events. Events provide incredible opportunities for people to get together, strengthen and bond with a community, develop tradition, and increase awareness of important causes. It's important to realize that events are the lifeblood of healthy communities. It's for these reasons why everyone here at ClearEvent is deeply committed to making your event the biggest success possible!
Customer Success
In conclusion, we're not successful unless you are. We strive to deliver the highest quality service and event management tools for our customers all around the world. You can think of our customer success team as an extension of your event team. We've built a very easy to use platform for event organizers, but should you need help, it's just a click or call away.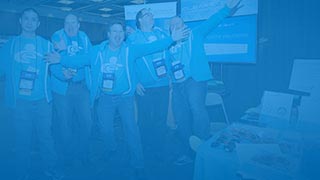 Our Values
Champion the Mission
Empower event organizers to do more with less. Those who work for ClearEvent agree to champion the mission by living it.
Be "Scrappy"
Think scary big. Volunteer for impossible situations. Be resourceful, think like an entrepreneur, and do whatever it takes to succeed.
Embrace the Adventure
Life is an adventure. We have fun welcoming uncertainty and inventing the future.
Freedom & Responsibility
We turn creative freedom into innovative solutions that solve our customer's biggest problems. Responsible teams thrive on freedom, and are worthy of freedom.
We Love Events!
We're event organizers like you with over two decades of event experience
Cloud Platform
ClearEvent is cloud-based and runs on any modern web browser, on any device
Quick to setup
We know you're busy. We made setup super simple so you can focus on running your event
Customer Support
Our expert Customer Success Team is ready and waiting to help you with any questions