Need tickets fast? Read on. In the time it takes to drink your coffee (or tea!), you'll have all the info you need!
The Secret to Successful Tickets
A bit of up front preparation is key to expediting your overall process.  The following steps highlight important  considerations, and show you what a good ticket system can do for you. The first few steps will make all the difference to setting up your online tickets fast!
Online Tickets: What to Expect?
Selling online tickets for your event should be a satisfying experience for you and your customer. Setting up tickets should be fast, easy and intuitive.  Going "live" to accept payments should take minutes not hours. Your ticket buyers should have a great online purchase experience.  Collecting payments from your account should only take a couple of days, which helps your cash flow.
Sadly, not all ticket systems leave you feeling this way.
Step 1: Get a Good Ticket System
A good ticket system is flexible, reliable and comes with good support for when you have questions.  For the purposes of this blog post, we'll illustrate using ClearEvent's Event Management platform, but there are others out there.
ClearEvent enables you to set up tickets fast and be receiving online payments in under an hour.
We live in a mobile world and ticket buyers have a range of computer skills. Make sure that your system can accept online orders for your tickets on phone, tablet and computer devices.
Your ticket system says a lot to your ticket buyers about your event. Make sure your ticket system is properly branded and themed for your event, not your ticket company's brand!
Step 2: Which Tickets? What Prices?
The objective in this step is to write your list of tickets and prices and expected sales for each ticket.
What age groups will come to your event? What special groups? Make sure to offer tickets that cover people that will be attending. Determine the different ticket types you will offer on paper before setting up your tickets online. Examples of common ticket types include:
Ticket buyers for family events expect Adult, Child, Senior and Family tickets.


Ticket Types: Who is coming to your event?

Consider special tickets for Veterans, First Responders, Association Members etc.
For multi-day events will you offer tickets (passes) that cover more than one day?
Ticket Prices: How much will you charge for each ticket?
When you sell anything, it's important to be clear what you are selling. In this case, it's not just tickets, it's the value those tickets represent – your event!
Setting Ticket Prices
Pricing is a challenging topic for some event planners. Make sure the various types of tickets you offer, and your ticket prices, make sense to your customers. Also make sure your ticket revenues will be high enough to at least cover your anticipated event costs.  Additional considerations are involved if you're planning a fundraiser such as your target for raised funds.
Benchmark Your Prices
How much will buyers pay to attend your event? Do some comparisons to see how much similar events are charging. If your prices are significantly different from other events, make sure your buyers can easily understand why your prices are different and that your tickets represent good value.
If this is your first event, you may not become confident in your pricing until your event has been run a few times and you have experimented with pricing.
For now use experience from past events or make your best estimates of what you can charge.
Step 3: How Many Tickets Will You Sell?
How much money will come from ticket sales? This is also an easier question to answer if your event has been run a few times. It also has a lot to do with your competition, and promotion.
A little time here can save you a whole lot of stress later!
Use the following steps to determine how much money (Revenue) is needed to cover your costs for the event (Expenses)? If you're planning to raise money in a fundraiser or planning to make a profit from the event, then you'll need to build that into the price of the ticket too.
a) Revenue from Ticket Sales
For each ticket type, multiply ticket price by the number of tickets you expect to sell. This is the Gross Revenue you expect for each ticket type.
Add up all the Gross Revenues from ticket sales.
Add any other sources of revenue outside of tickets

For example selling t-shirts or other paraphernalia at the event

This is your Projected Gross Revenue for your event.
b) Event Costs
Add up your event costs
Add your desired profit margin, or fundraising amounts
The total is the Projected Expenses you'll need to cover with your Actual Gross Revenue.
c) Profit or Loss?
We'll assume the bulk of your revenue is coming from ticket sales. Will your Ticket Revenue be enough? This is not a question to gloss over! If you don't cover your costs, your event could end up being a big problem for you, personally!
Compare your Projected Gross Revenue to your Projected Expenses. You want your Projected Gross Revenue to be larger than your Projected Expenses!
If you're confident in your prices and projected ticket sales volumes, and your ticket sales are projected bring in more than you need for your costs, your event is likely in good shape.
Beware the unexpected!
Before moving to the next step, consider What if my costs are higher than expected? What will happen if ticket sales are lower than expected?
Can you increase promotion, which may also increase costs? Can you charge more for your tickets? What if you have to lower your ticket prices?
Now is a good time to re-run the numbers for these different scenarios and look at how this affects your bottom line.
This is not a step to gloss over! If you don't cover your costs, your event could end up being a big problem for you.
Step 4: Set Terms and Conditions for your tickets
Things can change, and things sometimes go wrong. As an event organizer, you need to be prepared for unexpected changes to schedule, cancellations or breakdowns and equipment failures.
When something does go wrong, what will your ticket holders expect? Is it the same as what you expect?
It is important to clearly inform your ticket buyers about how your event will handle these types of situation.
Typically, this information is conveyed in event policies such as Refund Policy and Cancellation Policy. It is a best practice to make your event policies available on your event website. Your ticket system should also provide ways for these policies to be clearly available to the ticket buyer at the time of purchase.
Listed below are key considerations for your Terms and Conditions.
How much do your tickets cost?
Will you provide a discount for online purchases vs. sales of tickets at the door?
If you have different types of tickets, let buyers know what their ticket type was directly on the ticket itself. E.g. Adult/Student/Senior/Family
Will you provide refunds? Under what conditions or circumstances?
What is your cancellation policy?
Who should your customer contact if they have a question about the ticket?
This is a good start but by no means an exhaustive list. Make sure to get legal advice to make sure you have all your bases covered.
It is good practice to also to include your terms and conditions directly on your ticket.
Step 5: Set up Your Tickets Fast
We're at step 5 and only now can we start setting up our tickets! No one tells you that!
Without properly understanding your pricing and terms and conditions, it's no wonder event planners struggle setting up their tickets, especially when it's your first time. With this information in mind the following steps will be quick and easy.
Now you've done your homework, it's pretty easy to set your tickets fast!
Using your Tickets List from Steps 2 and 3, and your Terms and Conditions from Step 4, set up each of your ticket types. You'll be amazed how easy it is to set up your tickets when you've worked through those key details first.
Depending on your ticket system, it's easy to spend a lot of time trying out various settings.  Ideally, your system allows you to make changes after your tickets are live. Where possible, it's best to keep those changes to a minimum like correcting typos or updating information that has changed since the ticket was published.
Step 6: Set up your Ticket Order Page
Your ticket system will have a Ticket Order Page where your ticket buyers will purchase their tickets.
M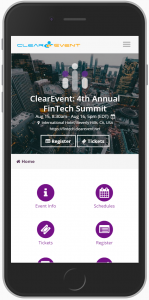 ake it really easy for your buyers to buy your tickets. Set up links to your Ticket Order Page on your main website or on your event website if you have one. It's good practice to prominently include a 'Tickets' button in the banner of your website with a link to your Tickets Order Page.
If you don't already have a website, you don't necessarily need to build one since the event web app included in ClearEvent does that for you anyway! Take advantage of the included event web app which includes information about your event, as well as pages for ticket sales and registration forms.
Additionally, add links to your Facebook page and on your other social media channels to your Ticket Order Page.
Step 7: Test! Test! Test!
So, our tickets are set up, let's just go live, right?!!
Whoa! Not yet, it's always better if you discover any problems rather than your ticket buyers.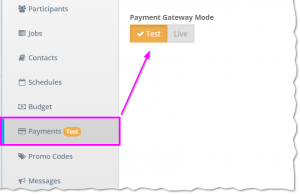 Set your system to "Test mode" and pretend to be a ticket buyer. Make some test purchases so you can see what your customers will see. If there are any problems, from simple typos to unclear text, find and fix them now before going live.
Try out test purchase scenarios that match what your typical buyers will do. i.e. the same numbers and types of ticket orders you expect to see. Make single and multiple purchases of all your ticket types and make sure that all the explanatory information is correct on all buyer-facing pages in the process.
Are your terms and conditions clearly available and easy to access?
If your ticket buyers have questions, are the answers right there for them on your purchase page, confirmation page, ticket email and ticket itself?
Additionally, find someone you trust, with a good eye for detail. Ask them to check the purchase process for typos or text that needs improving. When you've tested as carefully as you can, and other people can't find any issues with your ticket offering, and everything on the purchase page and ticket is all clear to them, you're ready to go live!
Step 8: Go-Live!
Go live with confidence having done your homework and testing!  Make sure to schedule your go-live with sufficient time to promote your event and sell as many tickets as possible.
When you go live, check the following:
Your system is configured to take live transactions. e.g. no longer in test mode.
Your purchase page loads correctly.
One more look for typos, unclear or missing informaiton.
Let your team know that ticket sales are open. Encourage them to spread the word about your event.
Step 9: Promote! Promote! Promote!
Of all the steps, promotion is one of the most important!
Grabbing Attention
It can be difficult to get people's attention these days. Spreading the word about your event and getting people excited about attending is essential.
Promoting your event is critical! And not always easy.
Promote Early
Start your promotion as early as possible. Start promoting your event well before it starts. Allow time for word to get around and excitement to build.
You always have competition
People have choices and you want them to choose your event! There may be many other activities or events happening at the same time as your event. Be aware of what else is happening before, during and immediately after your event. Is there a big sporting event happening that will slow your ticket sales? Is there a similar event at the same time as yours?
Promote using Social Media
Of course, social media works great for promoting your event .  Be consistent. Provide repeat opportunities for people to get your message. Seek ways to get the best coverage you can for your time and budget.
Use good promotional copy in your tickets promotion. For every promotional piece you share, make sure your copy is:
Concise
Compelling
Clear
Complete
Ask your friends, colleagues, vendors and sponsors to help you by posting links to your ticket page from their Facebook, twitter and other social media channels too
Include a "Call to Action"
Once people get your message, then give them an easy way to get to your tickets!
Take full advantage of your website, email and social media channels. Set up as many links pointing to your ticket purchase page as possible. Get your message in front of as many people as possible to see and click those links!
Put links to your ticket purchase page on all your digital promotion:
Web page
Email campaigns
Social – Facebook, Twitter, Instagram etc.
Step 10: Relax, you're done!
Well done! In 10 simple steps you've done a great job setting up your tickets fast! It's time to chill, or more likely, focus on other parts of your event!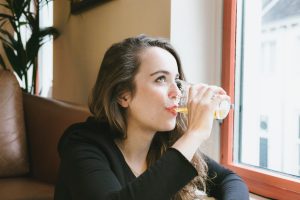 If you've done all the steps above, you've been able to set up your tickets fast, your ticket sales have the best chance to meet your goals and your attendees will be excited to come to your event!
Good luck!
Got a tickets story to share? Send us an email!
Was this article helpful? If you like it, please like us on Facebook or send a tweet!
---
Interested in other topics?
As an event planner, knowing what options are available to you is key. Let us know the topics you'd like to hear about  that could help your event planning success, at customersuccess@clearevent.com.